Thank you for pointing these things out, they have been very helpful. I haven't done something about the navboxes yet, but I will try to do it soon. BoazMoerman (talk) 16:36, February 5, 2014 (UTC)
Settler page
Edit
I tried fixing the settler page, but it doesn't work. It seems to be a bug with the page, because if I paste it in my sandbox, it works normally. Anyway, I cleaned up the article. BoazMoerman (talk) 16:53, March 11, 2014 (UTC)
Possible Promotion
Edit
I should've asked about this a long time ago, but for your exceptional contributions to the AoE3 pages and exceptional track record in other wikis you used, I'm interested in promoting you to either a Moderator or Admin, whichever you prefer. I can help craft a nomination for you while you sit back and relax. Thanks for your contributions, and I hope to hear from you soon!
  X~Calibur95   Lets go to Facebook!   22:41,11/5/2017    9,925  
Promotion
Edit
Since no one opposed my nomination for you to become an administrator here for two weeks, you have been promoted. Well done!
X~Calibur95
Lets go to Facebook!
01:06,11/23/2017
9,925
Home City card pages
Edit
How did you make those home city card pages and make all those little icons, was it a lot of work? RadheMohan69 (talk) 23:05, December 17, 2017 (UTC)
This is even better that what i expected
Edit
I found it at last. It's in "The King's Return" mod. Has Female Coureur des Bois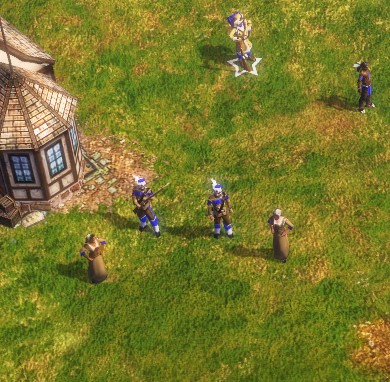 http://www.moddb.com/mods/age-of-empires-3-kings-return/images/french-coureur-female-1/#commentform
Please tell me where I can find info about AOE4 from?
Possible feedback 
Edit
Greetings Wildoneshelper,
I just created a page for the Emperor's Treasurey for Indian Home City Cards . I used your suggestions with the Home City manager in the Scenario Editor and came up with this . This process unfortunatley took almost 2 hours and I am wondering if there is a faster method to do this as there are just too many charts to be dealt with in the source editor and can be quiet induandating. Please provide with some feedback if you can, thank you and take care! Radhe Mohan 19:12, August 16, 2018 (UTC)
Ahh never mind, I seemed to have figured it out the easy way, I just copy and paste the card deck information from the source editor of the main page of Indian Home City Card. I can take on the rest of these home city articles from here on there :) Radhe Mohan 21:11, August 17, 2018 (UTC)
Community content is available under
CC-BY-SA
unless otherwise noted.