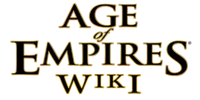 Hi, welcome to the Age of Empires Series Wiki! Thanks for your edit to the The Walls of Constantinople page. For guidelines on contributing, please read our Manual of Style and other related policies.
If you feel like improving more articles, but not sure which one you want to improve, then try the Random Page button! Also, every wiki has two list of articles that need help, called "Stubs" and "Wanted Articles". Don't be shy, be bold!
Check out the Recent Changes to see recent edits to this wiki, or visit the Forums and talk with other users!
Thanks for contributing to the Age of Empires Wiki. Happy Editing! Please leave a message on my talk page if I can help with anything! Wildoneshelper (talk) 15:19, August 15, 2018 (UTC)
Please stop adding categories to articles. The categories you're adding are redundant - for example - Barbarossa is already categorized with the "Barbarossa" category, and thus doesn't need the "Campaigns (Age of Empires II)" category.Narve (talk) 11:28, April 8, 2020 (UTC)
Some of your other additions were just wrong. You added the categories "Campaigns (Age of Empires II)", "Ivaylo", and "Heroes" to Tsar Konstantin, all of which were wrong. Tsar Konstantin is not a campaign, he is not a scenario in the Ivaylo campaign, and he is already categorized as a cavalry hero, so the "heroes" category is redundant.Narve (talk) 11:33, April 8, 2020 (UTC)
OK, it seems that I have to figure out how this 'Categories' thing works. For example, I added the African Kingdom category to the Francisco de Almeida campaign because nobody did it and I felt it would be OK. I didn't know that this or that cavalry hero can't be just hero. There are heroes who are included in both cavalry heroes and archer heroes categories. User:The Forgotten Bulgar (````)
A good rule of thumb is: don't make the same change to a lot of different pages without seeking consensus first. If there are a lot of articles that don't have a particular category, there's probably a reason for it. And it would be a good idea to figure out how categories work before you start mass applying them. I've unblocked you now. Adding the African Kingdoms category to Francisco de Almeida makes sense, since the other campaigns have that category.Narve (talk) 13:22, April 8, 2020 (UTC)
Vytautas
Edit
He is one of the English commanders you find/rescue while in Cyprus, on the east coast. I don't remember the name, but he is recognizable because of the stripes in the horse's cloth.--Eljuma (talk) 17:52, May 13, 2020 (UTC)
Community content is available under
CC-BY-SA
unless otherwise noted.