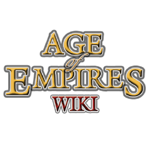 Hi, welcome to the Age of Empires Series Wiki! Thanks for your edit to the Inca page.
If you feel like improving more articles, but not sure which one you want to improve, then try the Random Page button! Also, every wiki has two list of articles that need help, called "Stubs" and "Wanted Articles". Don't be shy, be bold!
Check out the Recent Changes to see recent edits to this wiki, or visit the Forums and talk with other users!
Thanks for contributing to the Age of Empires Wiki. Happy Editing! Please leave a message on my talk page if I can help with anything! -- X~Calibur95 (Talk) 04:21, March 17, 2012
JanissaryAOE2.jpg
Edit
The Janissary in age of empires II has two textures, one with a hat and one without. BoazMoerman 15:41, June 24, 2012 (UTC)
Oh, thanks for the info. I've never seen that texture before going to this article, do you know how to get it into the game? --†_JuαиPα™_† a message? File:Forum new.gif 03:18, June 25, 2012 (UTC)
We don't need them on the hero article. 122.109.45.123 01:16, October 20, 2012 (UTC)
Extracting Campaigns discussion
Edit
Would there be somewhere where you can talk about extracting campaigns from what you've done by any chance? 122.109.39.141 09:57, November 23, 2012 (UTC)
¿?
Myth units that aren't unique units
Edit
Hello I noticed that you add the category Unique units to Myth units that are not unique units (like Cyclops) only the myth units that are accesible to only one mayor god (like Medusa and Carcinos because only Zeus can select Hera as minor god or Hippocampus for Poseidon)  are unique units. I will revert these categoriesPapermaniac (talk) 17:54, January 26, 2014 (UTC)
can you please stop overcategorizing the articles, i think is pointless put the unit category quen an article also have a subcategory of that category.Papermaniac (talk) 00:57, January 29, 2014 (UTC)
Way before you came to this wiki, articles already had this kind of categories, if that bothers you, sorry but isn't really my business. --†_JuαиPα™_† a message? File:Forum new.gif 07:17, January 30, 2014 (UTC)
 yes is your business whw you put redundat categories as i mentioned, I think is necesarry for this wiki a cleanup for the categories and make the navigation more efficient.Papermaniac (talk) 19:55, January 30, 2014 (UTC)
 please stop putting redundant categories, i am trying to simplify the categories.Papermaniac (talk) 08:11, January 31, 2014 (UTC)
Categorias redundantes.}
Podrias POR FAVOR dejar de estar poniendo categorias que esta por demas poner. estamos tratando y debatiendo sobre como tratar de mejorar el sistema de clasificacion de esta wiki y tu insistes en lllenar de categorias cada articulo del sitio.Papermaniac (talk) 20:05, February 16, 2014 (UTC)
¿Me pasas el link de la discusión? --†_JuαиPα™_† a message? File:Forum new.gif 03:03, February 17, 2014 (UTC)
Aqui estan varias propuestas:
 la mia:
 y la de wildoneshelper en la que coindcidimos en varios puntos ( entre ellos no colocar categorias redundantes o que abarquen demasiados articulos a cada articulo como has hecho)
y una sugerencia que le hice al usuario X- calibur95
La guia de articulos para unidades: http://ageofempires.wikia.com/wiki/Age_of_Empires_Series_Wiki:Manual_of_Style_(Units)
Despues de esa sugerencia que le hice a X-Calibur, fue creada esta ultima pagina espero la leas y comprendas porque estamso reformando el sistema de clasificacion y porque es importante evitar redundacias como la que tu has venido haciendo de puner la categoria "units" a articulos que ya tienen una o mas subcategorias de esta categoria. ( es redundante poner por ejemplo "units" a un articulo si ya tiene la categoria "Cavalry" como ejemplo porque ovbiamente toda caballeria es una unidad me explico)Papermaniac (talk) 03:45, February 17, 2014 (UTC)
¿ otra vez sobre categorizando articulos? por favor si un articulo ya pertenece a una subcategoria no pongas la categoria mayor a la que pertenece directo al articulo, ya he corregido muchas cateogrias y hemos dejado un sistema mas coherente de clasificar articulos por favor respeta esas reglas, ¿ el pinguino es una infanteria? no lo creo.Papermaniac (talk) 01:57, April 26, 2014 (UTC)
Empty pages
Edit
Hi! Please stop creating empty pages. If you create a page, please add some content to it. Three little pieces of obvious information do not justify the creation of a new article. MasterBroccoli (talk) 06:14, November 27, 2019 (UTC)
Since you continued to create empty pages, I've deleted them now. Please do not recreate them again with no content. MasterBroccoli (talk) 06:37, November 27, 2019 (UTC)
I was working on the articles, you deleted them when I was typing the "Intro" section. :facepalm: --†_JuαиPα™_† a message? File:Forum new.gif 07:40, November 27, 2019 (UTC)
If you told me that instead of adding further empty pages without replying here, I would not have deleted them, of course. For future reference: If you create articles, do it in as few steps as possible, and one at a time, i.e. not first create them all empty and then fill in little information step-by-step (the number of edits was unnecessarily high for the content provided, and the fact that you started with ever new pages did not signal further editing on the already created ones), but rather add one page, add all the content you intend to the page, and then move on to the next page. This also saves you work, as you can copy and paste quite a lot. MasterBroccoli (talk) 11:27, November 28, 2019 (UTC)
Community content is available under
CC-BY-SA
unless otherwise noted.