Raise a Floppa - The Loop
Play Sound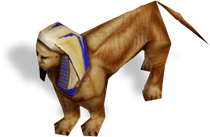 Myth units are a variety of monsters, spirits and otherwise supernatural creatures in Age of Mythology that players can bring to their aid. As they are fictitious, they contribute greatly to making Age of Mythology distinct from the other games in the Age of Empires series.
Most myth units are only available by worshiping a particular minor god. They are trained at the Temple, or the Dock for naval myth units, and all have a cost in Favor plus one of the other resources. Each of these myth units has a special attack or ability which improves their combat abilities, heal them or has some other powerful effect.
Other myth units may appear due to a major god's bonus or a god power. See the main page on units for more details. Each culture can also create its own Titan, which is the strongest myth unit in the game and is almost unstoppable.
Myth units are very strong against human soldiers. Most of them can hold their own against groups of human soldiers and some have devastating abilities against them such as multiple attacks and performing instant kills. Many myth units are also strong against other myth units, doing bonus damage to them. Naturally, this bonus cancels itself out to some extent. All myth units are weak against heroes, doing reduced damage to them while taking extra damage. Heroes are also immune to the myth units' special attacks.
List of myth units
[
]
The following list shows all myth units that are available to each of the five civilizations.
Created by other myth unit
Spawned by god power
Spawned by god power
Trained at the Temple / Dock / Hesperides Tree
Created by other myth unit
Spawned by god power
Spawned by god power
Comparison table
[
]
Titans, scouting-exclusive, non-trainable, and water myth units are not in this table. The asterisk "*" means upgraded myth unit. Note that this table only shows the units from the original Age of Mythology.
| Name | Civ | Age | Cost | Favor | Pop | HAT | PAT | CAT | Range | HP | HAR | PAR | Speed | Myth | Hero | Pop |
| --- | --- | --- | --- | --- | --- | --- | --- | --- | --- | --- | --- | --- | --- | --- | --- | --- |
| Centaur | Greek | II | 200w | 12 | 3 | - | 12 | - | 12m | 220 | 30% | 35% | 5.0 m/s | ×2 | ×0.25 | 3 |
| Centaur* | Greek | II | 200w | 12 | 3 | - | 12 | - | 12m | 275 | 30% | 35% | 6.5 m/s | ×2 | ×0.25 | 3 |
| Minotaur | Greek | II | 200f | 14 | 4 | 15 | - | 10 | 0m | 320 | 60% | 55% | 4.2 m/s | ×2 | ×0.5 | 4 |
| Minotaur* | Greek | II | 150f | 14 | 4 | 15 | - | 10 | 0m | 448 | 60% | 55% | 4.2 m/s | ×2 | ×0.5 | 4 |
| Cyclops | Greek | II | 250f | 22 | 4 | 15 | - | 12 | 0m | 600 | 40% | 50% | 3.2 m/s | ×2 | ×0.5 | 4 |
| Cyclops* | Greek | II | 250f | 22 | 4 | 22.5 | - | 24 | 0m | 600 | 40% | 50% | 3.2 m/s | ×2 | ×0.5 | 4 |
| Hydra | Greek | III | 250f | 28 | 5 | 20 | - | 10 | 0m | 800 | 60% | 40% | 4.0 m/s | ×2 | ×0.5 | 5 |
| Hydra 5 Heads | Greek | III | 250f | 28 | 5 | 60 | - | 30 | 0m | 800 | 60% | 40% | 4.0 m/s | ×2 | ×0.5 | 5 |
| Manticore | Greek | III | 300w | 28 | 5 | - | 11(×3) | - | 16m | 420 | 30% | 60% | 4.3 m/s | ×2 | ×0.25 | 5 |
| Nemean Lion | Greek | III | 200g | 22 | 4 | 20 | - | 10 | 0m | 660 | 30% | 60% | 4.8 m/s | ×2 | ×0.5 | 4 |
| Nemean Lion* | Greek | III | 200g | 22 | 4 | 20 | - | 10 | 0m | 660 | 44% | 80% | 4.8 m/s | ×2 | ×0.5 | 4 |
| Medusa | Greek | IV | 250g | 32 | 5 | - | 15 | 12 | 10m | 360 | 60% | 70% | 4.3 m/s | ×2 | ×0.25 | 5 |
| Medusa* | Greek | IV | 250g | 32 | 5 | - | 15 | 12 | 10m | 480 | 60% | 70% | 4.3 m/s | ×2 | ×0.25 | 5 |
| Colossus | Greek | IV | 300g | 25 | 5 | 20 | - | 50 | 0m | 1100 | 50% | 80% | 3.0 m/s | ×1 | ×0.5 | 5 |
| Colossus** | Greek | IV | 300g | 25 | 5 | 20 | - | 50 | 0m | 1400 | 60% | 80% | 3.0 m/s | ×1 | ×0.5 | 5 |
| Chimera | Greek | IV | 300g | 30 | 4 | 20 | - | - | 0m | 800 | 60% | 60% | 5.3 m/s | ×3 | ×0.5 | 4 |
| Chimera* | Greek | IV | 300g | 30 | 4 | 26 | - | - | 0m | 960 | 60% | 60% | 5.3 m/s | ×3 | ×0.5 | 4 |
| Sphinx | Egypt | II | 120g | 18 | 4 | 11 | - | 5 | 0m | 300 | 45% | 60% | 5.3 m/s | ×3 | ×0.5 | 4 |
| Sphinx** | Egypt | II | 120g | 18 | 4 | 13 | - | 15 | 0m | 350 | 56% | 60% | 6.4 m/s | ×3 | ×0.5 | 4 |
| Wadjet | Egypt | II | 150w | 15 | 3 | - | 16 | - | 18m | 240 | 20% | 30% | 3.8 m/s | ×3 | ×0.25 | 3 |
| Anubite | Egypt | II | 100f | 15 | 3 | 13 | - | - | 0m | 200 | 60% | 55% | 5.3 m/s | ×3 | ×0.5 | 3 |
| Anubite* | Egypt | II | 100f | 15 | 3 | 16 | - | - | 0m | 250 | 60% | 55% | 5.3 m/s | ×3 | ×0.5 | 3 |
| Petsuchos | Egypt | III | 200g | 15 | 4 | - | 55 | 20 | 20m | 480 | 40% | 44% | 3.6 m/s | ×2 | ×0.25 | 4 |
| Petsuchos* | Egypt | III | 200g | 15 | 4 | - | 55 | 20 | 24m | 480 | 40% | 44% | 3.6 m/s | ×2 | ×0.25 | 4 |
| Scarab | Egypt | III | 300f | 20 | 5 | 6 | - | 12 | 0m | 670 | 40% | 75% | 3.2 m/s | ×2 | ×0.5 | 5 |
| Scorpion Man | Egypt | III | 150w | 25 | 4 | 25 | - | - | 0m | 500 | 50% | 40% | 5.0 m/s | ×2 | ×0.8 | 4 |
| Mummy | Egypt | IV | 200g | 35 | 5 | - | 12 | - | 12m | 350 | 35% | 50% | 4.0 m/s | ×3 | ×0.5 | 5 |
| Mummy* | Egypt | IV | 200g | 35 | 5 | - | 12 | - | 12m | 420 | 35% | 50% | 4.0 m/s | ×3 | ×0.5 | 5 |
| Avenger | Egypt | IV | 250f | 30 | 4 | 28 | - | - | 0m | 600 | 60% | 40% | 5.3 m/s | ×3 | ×0.5 | 4 |
| Phoenix | Egypt | IV | 200g | 30 | 5 | 30 | - | 30 | 4m | 400 | 15% | 55% | 3.6 m/s | ×1 | ×0.25 | 5 |
| Valkyrie | Norse | II | 200f | 18 | 4 | 12 | - | - | 0m | 375 | 60% | 55% | 5.5 m/s | ×3 | ×0.5 | 4 |
| Valkyrie* | Norse | II | 200f | 18 | 4 | 18 | - | - | 0m | 412 | 60% | 55% | 6.3 m/s | ×3 | ×0.5 | 4 |
| Troll | Norse | II | 160w | 15 | 3 | - | 12 | - | 14m | 200 | 50% | 50% | 3.6 m/s | ×3 | ×0.25 | 3 |
| Troll** | Norse | II | 160w | 15 | 3 | - | 14 | - | 16m | 250 | 50% | 50% | 3.6 m/s | ×3 | ×0.25 | 3 |
| Einherjar | Norse | II | 175g | 15 | 3 | 15 | - | 10 | 0m | 275 | 70% | 60% | 3.2 m/s | ×2 | ×0.5 | 3 |
| Einherjar* | Norse | II | 175g | 15 | 3 | 23 | - | 10 | 0m | 302 | 70% | 60% | 3.2 m/s | ×2 | ×0.5 | 3 |
| Frost Giant | Norse | III | 200g | 25 | 4 | 18 | - | 12 | 0m | 600 | 55% | 70% | 3.8 m/s | ×2 | ×0.5 | 4 |
| Frost Giant* | Norse | III | 200g | 25 | 4 | 18 | - | 14 | 0m | 800 | 55% | 70% | 3.8 m/s | ×2 | ×0.5 | 4 |
| Battle Boar | Norse | III | 250g | 27 | 4 | 20 | - | 20 | 0m | 720 | 60% | 60% | 5.3 m/s | ×1 | ×0.5 | 4 |
| Mountain Giant | Norse | III | 300g | 30 | 5 | 20 | - | 25 | 0m | 1200 | 45% | 30% | 3.2 m/s | ×1 | ×0.5 | 5 |
| Fire Giant | Norse | IV | 300g | 35 | 5 | 15 | - | 10 | 14m | 600 | 60% | 80% | 3.2 m/s | ×2 | ×0.25 | 5 |
| Fenris Wolf Brood | Norse | IV | 150g | 15 | 3 | 15 | - | - | 0m | 420 | 40% | 50% | 3.2 m/s | ×3 | ×0.25 | 3 |
Trivia
[
]
Gallery
[
]