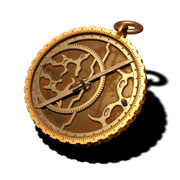 Francisco de Almeida (ca. 1450 – March 1, 1510) was a Portuguese nobleman, soldier and explorer. He distinguished himself as a counselor to King John II of Portugal and later in the wars against the Moors and in the conquest of Granada in 1492. In 1503 he was appointed as the first governor and viceroy of the Portuguese State of India (Estado da Índia). Almeida is credited with establishing Portuguese hegemony in the Indian Ocean. His conquests in Africa are depicted in the Francisco de Almeida campaign in the African Kingdoms expansion of Age of Empires II.
| | | |
| --- | --- | --- |
| " | On the fringes of Europe, the Portuguese manage a meager and unsure existence, hardened by centuries of war against the Moors and rival Christian kingdoms. Now, daring explorers have returned from India and given Portugal hope of glories and wealth unachievable in the Old World. Can you lead a Portuguese armada to the East and forge an empire that spans three continents and two oceans? A new world awaits! | " |
Campaign
[
]
The Francisco de Almeida campaign consists of 5 scenarios. The player plays as the Portuguese, and the player color is blue.
The campaign is narrated by an unnamed follower of Francisco de Almeida.
Gallery
[
]