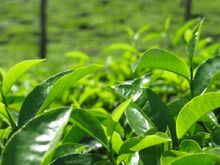 Export is a fifth type of resource introduced Age of Empires III: The Asian Dynasties. It is available to only Asian civilizations and used to purchase shipments from the Consulate.
Export is a powerful weapon when using one of the Asian civilizations as Consulate shipments arrive much faster than a Home City Card and can give them an upper hand if they are used properly.
Consulate and Export
Edit
The rate of Export earned at the Consulate can be changed, however penalties will be received to other resource gathering depending on the export amount selected:
Gather Export and other resources normally
Gather Export 35% faster but gather other resources 5% slower
Gather Export 60% faster but gather other resources 10% slower
Some buildings and upgrades will increase the amount of export earned.
Home City Cards and Export
Edit
All Cards that are related to Export can be shipped from the Imperial Court, the third structure of the Home City. For more depth, see: Chinese Home City Cards, Japanese Home City Cards and Indian Home City Cards.
Click for a list of Export related home city cards
| | | | | |
| --- | --- | --- | --- | --- |
| Icon | Card name | Card description | Age | Level |
| | Native Crafts | Each different allied native tribe sends a tribute of Export (also ships 1 Villager for the Indians) | 3 | 10 |
| | Good Faith Agreements | Consulate armies and improvements arrive 50% faster, improvements cost 40% less and Brigades now costs 2000 export (also ships 1 Villager for the Indians) | 1 | 0 |
| | Intervention | Sends a shipment of units from the Consulate (also ships 1 Villager for the Indians) | 3 | 10 |
| | Diplomatic Intrigue | Get +300 export and relations cost -75% (also ships 1 Villager for the Indians) | 2 | 10 |
| | Royal Green Jackets (Indians only) | Receive Gurkhas with every Consulate improvement and Gurkhas and the Mansabdar Gurkha get a +1.0x attack bonus against Infantry and Heavy Infantry; ships 1 Villager | 3 | 10 |