Did you know...
Fun facts about the Age of Empires series and the Age of Empires Series Wiki:
...that Age of Empires is the first of its kind in the realm of real-time strategy (RTS) games?
...that the Age of Empires Series Wiki is one of the oldest gaming wikis on Fandom (then still called Wikia) that is still active?
Helping out
Not sure where to start?
The community portal is a great place to learn about the wiki. It contains information for newcomers and regular members alike:
Benefits of creating an account.
Info on getting started and editing the wiki.
How to customize your user page.
See what's missing on pages.
How to maintain pages and make sure they have a consistent look.
Reference materials on templates, categories, and more.
Announcements and community news
"Dawn of the Dukes" will be the second DLC for Age of Empires II: Definitive Edition coming "this summer" (i.e. at an yet unspecified time in 2021). So far the information about the new release is scarce, but the confirmed new features include co-op mod and new campaigns with a focus on "Eastern Eu…
Lords of the West will be the first DLC for Age of Empires II: Definitive Edition coming on January 26th, 2021. It will add 2 new civilizations to the base game: Burgundians and Sicilians (I know you were expecting Poles or Bohemians, but life's unfair). The DLC will also offer 3 new campaigns, one…
See more >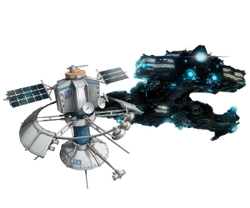 Community content is available under
CC-BY-SA
unless otherwise noted.