Age of Empires II: Definitive Edition
is a remaster of
Age of Empires II
released on November 14, 2019.
It features a fully remastered soundtrack, multiple quality of life improvements, significant graphical upgrades, and includes The Last Khans expansion that adds four new civilizations based on Central Asia and Eastern Europe, and four new campaigns.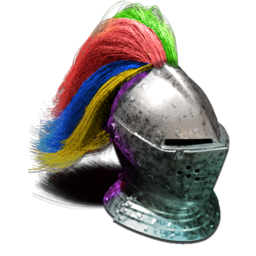 New features
Edit
Base Age of Empires II HD game and all previous expansions ported into the Definitive Edition
The Last Khans expansion content
Changes to some civilization architectural sets

Mediterranean set reworked
East European set reworked
Byzantines and Spanish now use the Mediterranean set
Vietnamese now use the East Asian set

Crest symbols for each civilization
Cross-play functionality between Microsoft Store and Steam versions
Empire Wars game mode
Global queue display
Improved and reworked campaigns, including changes to the civilizations that feature for a more accurate representation

Voice acting added for Forgotten Empires campaigns

Improved spectator mode and multiplayer, including native streaming support
Manual gate rotation (using mouse-wheel)
Mixed technology and unit queue
Modding via Age of Empires web platform
New AI that does not cheat, and a new level of difficulty: Extreme
New functions on the main menu
New graphics and effects, including demolished building animations
New objects and units, plus redesigns for some old ones (e.g. Sea Wall)
New, remastered original soundtrack

Each soundtrack set now begins with a theme of the civilization being played
Options allow for selection of soundtrack sets

New scenario editor features, including a reworked triggers system
New server-based multiplayer
Progress bar for buildings, effects on them if they are working
Reworked interface that displays the number of villagers working on each resource
Toggleable gameplay and interface options for veteran players
Zoom functionality
New content
Edit
Civilizations
Edit
Like The African Kingdoms and Rise of the Rajas, this expansion adds four new civilizations from the same general geographical area (Eastern Europe and Central Asia, in this case).
Steppe Lancer: Ranged melee cavalry, available at the Stable for Central Asian civilizations (Cumans and Tatars).
Xolotl Warrior: Mesoamerican cavalry equal to the Knight Line, available at a converted Stable (Aztecs and Incas)
Goose (herdable)
Cow (herdable) - Now with four variants
Horse - Now with five variants
Snow Leopard (hostile)
Butterflies - Three variants
Ox Wagon
Ox Cart
Sosso Guard
Khan
Merchant
Ninja
Mounted Samurai
Town Center (Packed)
Cheat units
Edit
Buildings
Edit
Shrine
Tower of London
Dormition Cathedral
Paifang Gate
Sankore Madrasah
Aachen Cathedral
Rock Church
Technologies
Edit
Campaigns
Edit
Reworked campaigns and Historical Battles
Edit
Campaigns
Edit
Historical Battles
Edit
New trigger conditions:

Diplomacy State
Object HP
Object Not Visible
Researching Tech
Technology State
Units Garrisoned
Variable Value

New trigger effects:

Acknowledge AI Signal
AI Script Goal
Attack Move
Change Civilization Name
Change Object Cost
Change Object Description
Change Object Icon
Change Object Stance
Change Player Name
Change Research Location
Change Train Location
Change Variable
Create Garrisoned Object
Enable/Disable Object
Enable/Disable Technology
Modify Attribute
Modify Resource
Modify Resource By Variable
Set Player Visibility

New objects:

Chain - Similar to Palisade Wall, only available in Map Editor and appears in certain campaigns including Attila the Hun.
Nubian Pyramid
City Gate - (City Wall counterpart)
Butterflies
Cart - Eyecandy
Temple Ruin
Well - Eyecandy
Army Tent - (Comes in 5 variants)
Huts - (Comes in 7 variants)
Target - Eyecandy (Comes in 2 variants)
Tent - (Comes in 5 variants)
3 new barricade variants
2 new pagoda variants
1 new bridge variant
1 new torch variant
New statue variants (Civilization, Column, "Right")
Movable map revealer
Invisible Object
Contraption
Changelog
Edit
Tracking removed: Effects apply to all civilizations for free upon reaching the Feudal Age. Slavs receive free Supplies instead.
Watch Tower HP reduced from 1020 to 700 before the Castle Age
Camel renamed Camel Rider (with its upgrade line renamed accordingly).
Arbalest renamed Arbalester.
Nordic Swordsman renamed Norse Warrior.
Elite Skirmisher upgrade cost increased from 200w/100g to 230w/130g.
Herbal Medicine effect increased by 50%.
(Palisade) Gate armor decreased to 0/0 while under construction.
Palisade Gate cost increased from 20w to 30w.
Elite Battle Elephant attack reduced from 16 to 14.
Eagle Scout -1 line of sight and search radius in the Dark Age.
Trebuchets now deal damage after packing or getting destroyed.
Fixed the issue which made Houses able to attack.
Fixed the issue with side parts of diagonal gates being walkable during construction.
Fixed the issue where the Burmese Relic bonus would permanently reveal spots on the map.
Line of sight of herdables now consistent at total food/50: Cows and Water Buffaloes have 3, all other herdables have 2.
Warwolf cost increased to 800w, 400g (from 500w, 250g).
Cavalry +20% HP bonus only available from the Feudal Age.
Slingers -1 attack (reduced from 5 to 4).
Receive "Military units (except siege weapons) cost -15% wood".
Lose "Fortifications built faster".
Destroyed house foundations no longer provide population space with the "Nomads" technology.
Town Centers and Docks work +5% faster in the Dark Age.
Boiling Oil replaced by Kamandaran. Kamandaran (200f, 200g) replaces the gold cost of Archer-line with additional wood cost.
Receive Faith.
Farmers work 10% faster (lowered from 15% faster).
(Elite) Boyar training time reduced to 15s (from 23s/20s).
Receive Husbandry.
Paper Money cost reduced to 500f, 300w (from 800f, 200g) and research time increased to 60s (from 40s).
Example of the new extended civilization theme, for the Malays.
References
Edit
Community content is available under
CC-BY-SA
unless otherwise noted.